Bio-Vets multifaceted Nutritional/Microbial supplement is formulated for fast rumen startup and animal performance.

Improve the weight gain, ADG and overall feed conversion of your herd with Generator™ ProSacc™
BENEFITS
Improve Average Daily Gain
Improve Total Weight Gain
Improve Appetite
Increase Energy
Manage Rumen Acidosis
Support Immune Function
KEY FEATURES
High Quality Microbials
B-Vitamins
Yeast Culture & Live Yeast
WHEN TO USE
Feed daily or during these events:
Receiving Stress
Pre-Conditioning
Weaning
Hot Weather
Sick Pen
VIEW PRODUCT HERE
CASE STUDY
Ranch Trial Demonstrates Feed Utilization Improvements With Generator™ ProSacc™
In a trial conducted by Bio-Vet, Inc. steer calved at a commercial Texas cow-calf operation were fed Generator™ ProSacc™ over a 30-day pre-conditioning period, and demonstrated the following:
Improved total weight gain

+23% Improved average daily gain

+19% improved feed conversion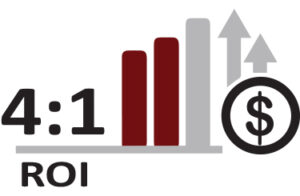 At the end of the trial, pre-conditioning steers fed
Generator™ ProSacc™ for 30 days weighted more
and sold for more money than untreated control
steers, and generated a more than 4:1 return on
investment.1

Bio-Vet's Beef Cattle Program is an effective, efficient, and profitable way to feed cattle!
PRE-CONDITIONING/FEEDLOT CATTLE PROGRAM
Daily beneficial microbials for improved growth and to aid in transition diets.
Microbial and nutritional support in patented Capsule-in-a-Capsule packaging for use at receiving, for cattle off feed, or sick pen.
Microbial and nutritional support for use at birth, shipping, arrival, during hot weather or periods of stress.
"Overall herd health is better with the Bio-Vet program,
and a lot of that is due to consistency of feed intakes."

J.W. - Hereford Grower from Wisconsin
"We give our show cattle one RumenAider® and two Pecti-Cap™ when loading them on the truck, and again on arrival. It really helps them through the whole process."

Cattle Company - Utah